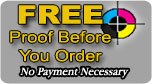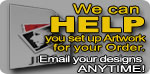 About Us
They are built on customer service. When you call our offices, you won't get automation! We are here to make your promotions easy. Explore our website, call us or email us and find out what makes Logo.Me LLC an award winning company



Custom Printed 4-Color Bumper Stickers
Screen-printed on pressure-sensitive white vinyl. The bumper sticker's high initial tack makes for easy application, yet they can be removed within 6 months of application.
Production Time: Approximately 7 working days. If more than 5 colors are needed, additional production time may be required.
OPTIONAL SERVICES:
Copy/Color Changes: Not available.
Color Match: Add $30.00 for each spot color to be matched. Spot colors are priced as an additional color.
4-Color Process: Add $150.00 for separations created from a digital file on new orders only. Fine detail and large solid colors should be printed as an additional color.
Backing Sheet Imprint: Great for coupons, announcements, or additional advertising. Simply add the "each additional color" price.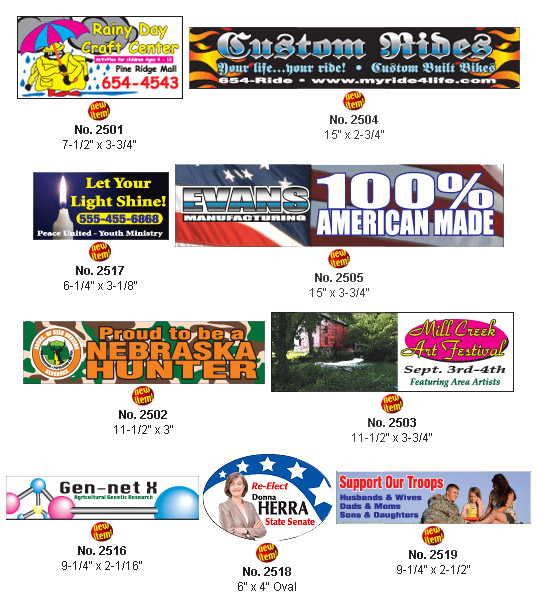 Prices for our bumper stickers below! To order, call 800-915-3535!
No. 2501
125
250
500
1000
1500
2500
5000
10000
15000
4-Color Process
3.17
1.79
.941
.673
.584
.436
.335

.225

.188
Each Add'l Spot Color
.835
.441
.235
.137
.098
.069
.044
.023
.018
No. 2502
4-Color Process
3.08
1.72
1.03
.653
.554
.475
.389
.257
.198
Each Add'l Spot Color
.867
.441
.244
.142
.104
.071
.045
.026
.019
No. 2503, No. 2504
4-Color Process
3.34
2.00
1.75
.891
.614
.535
.421
.301
.228
Each Add'l Spot Color
.875
.441
.245
.145
.108
.075
.048
.028
.019
No. 2505
4-Color Process
3.39
2.10
1.78
.951
.693
.594
.464
.322
.257
Each Add'l Spot Color
.899
.461
.264
.166
.116
.082
.053
.034
.028
No. 2516, No. 2517
4-Color Process
3.00
1.68
.895
.635
.538
.414
.318
.214
.179
Each Add'l Spot Color
.819
.426
.231
.132
.095
.067
.037
.019
.015
No. 2518
4-Color Process
3.85
2.15
1.25
.743
.614
.455
.335
.236
.198
Each Add'l Spot Color
.825
.441
.235
.137
.098
.069
.041
.022
.017
No. 2519
4-Color Process
3.06
1.71
.913
.648
.549
.423
.325
.218
.182
Each Add'l Spot Color
.821
.435
.233
.135
.097
.068
.039
.021
.016